GOOGLE MAPS Data Extractor
Daten und E-Mails aus Google Maps extrahieren mit G-Business Extractor
G-BUSINESS EXTRACTOR ist ein Tool, mit Kontakt informationen wie Firmenname, E-Mail Adresse, Telefonnummer, Webseiten, Anzahl der Vorlieben und andere wichtige Informationen aus GOOGLE MAPS einfängt.
Unsere Software-Nutzung Google Maps um eine Liste der Leads in wenigen Sekunden. Sie können durch eine beliebige Kategorie oder Stichwort wie Restaurants, Coffee-Clubs und Hotels und an jedem Ort, Stadt, Staat oder Land zu suchen. Sie können Postleitzahlen oder einen Radius in Metern verwenden, um genauere Ergebnisse zu erzielen.
Jetzt sind Sie in der Lage, Umsatz zu generieren führt rigth von GoogleMaps-Seiten, können Sie mehr Geschäftskontakte und produktiv sein wie nie zuvor.
SCREENSHOT: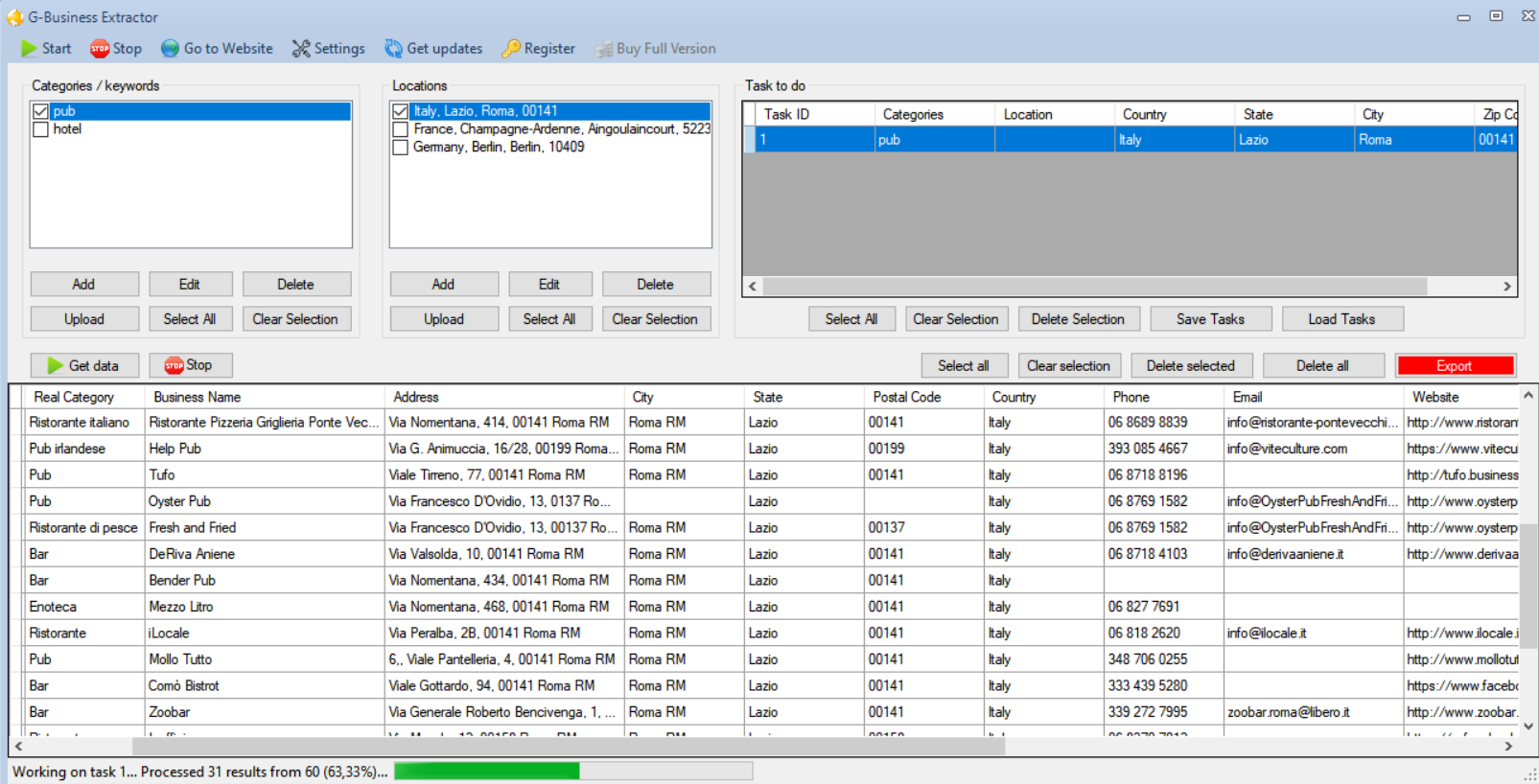 Wie extrahiere Daten und E-Mail aus Google Maps?
Schritt 1. Installieren und starten Sie das Programm G-Business Extractor
Schritt 2. Klicken Sie auf ADD, um die Kategorie und den Ort auszuwählen
Schritt 3. Klicken Sie auf GET DATA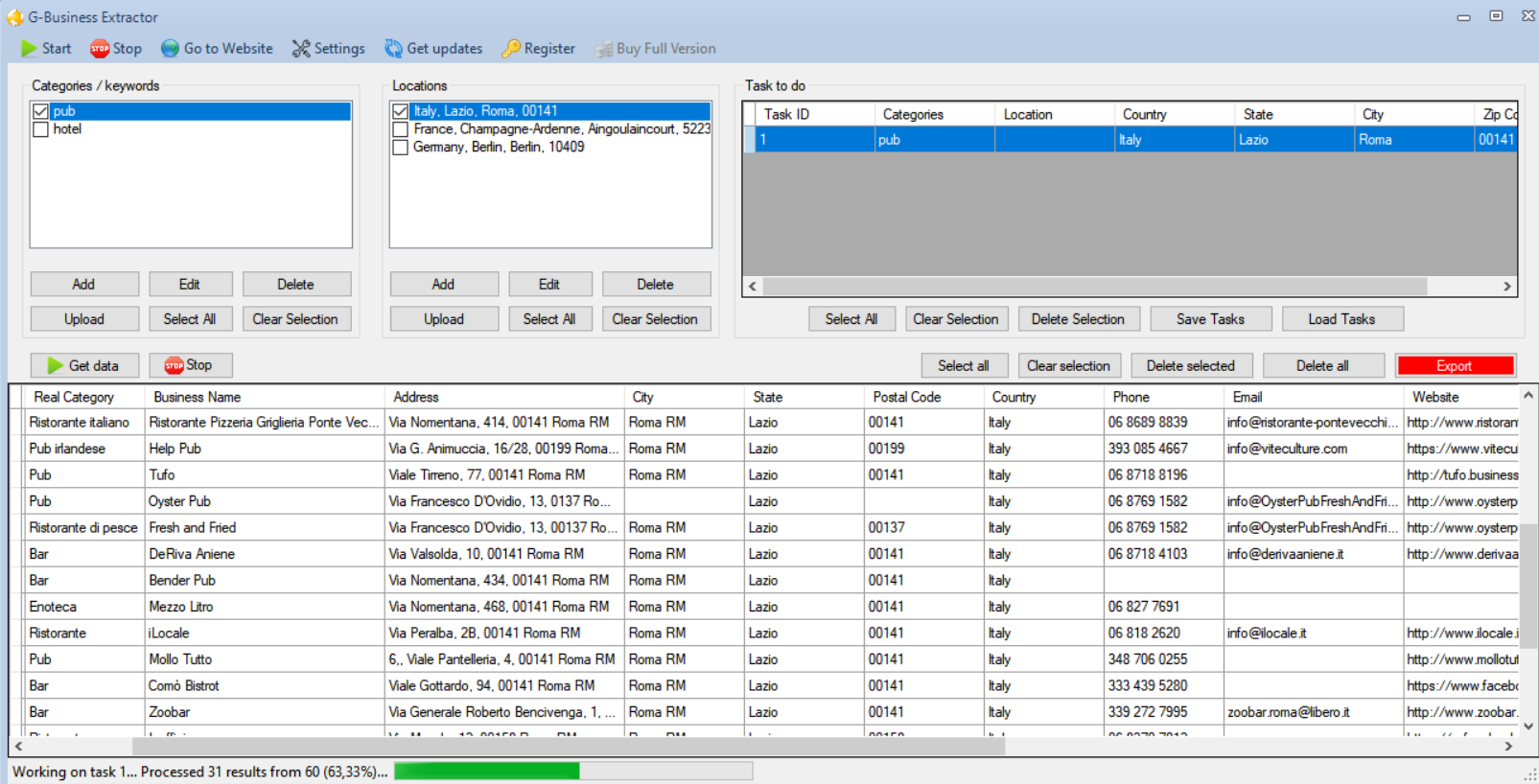 Schritt 4. Klicken Sie auf EXPORT, um die Daten auf Ihrem Computer zu speichern
QUICK VIDEO TUTORIAL
ADDITIONAL NOTES (English):
If you see a lot of duplicates during the capture it means that the tool does not find other results and you can STOP and EXTRACT data.
If you search for niche categories in a certain city we suggest you to follow these steps to avoid duplicates and to complete the task in few minutes.
STEP 1. Open the software and go in SETTINGS and set 5-10 results per zip code as shown below
STEP 2. Set the keyword and location. About the location you just need to select the city and select all zip codes.
STEP 3. Click GET DATA to start capture data
STEP 4. Export data and you will have no duplicates